With the Directors of HCS Safety hailing from Totton and The Waterside, as well as a number of HCS Safety staff, it is important to HCS that we support the community we both work and live in.
Please find below information on the organisations that as a company we are proud to support.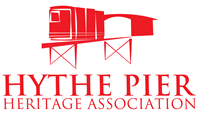 HYTHE PIER HERITAGE ASSOCIATION
Hythe Pier boasts the oldest continuously operating public pier train in the World.
During autumn 2016 when the then owner, White Horse Ferries announced that the Hythe ferry was no longer a commercially viable business and closure was threatened, a public petition quickly attracted thousands of signatures and an action group formed on social media; highlighting strong support within the community to save both the pier and historic train transport link.
A group of volunteers formed the Hythe Pier Heritage Association (HPHA) with the aim to set up a new charity to attract the grant funding required to preserve and develop the pier as a unique part of local heritage, to be enjoyed by local people and visitors to the village of Hythe.
HCS Safety are proud to support the HPHA with complimentary Membership Services to assist with their health and safety requirements.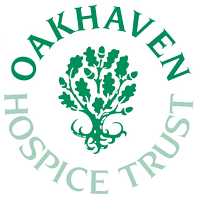 Oakhaven Hospice Trust
Oak Haven Hospice and the Coates Centre
Located in Lymington, Oakhaven Hospice Trust provides specialist palliative care and support to those facing life-limiting illness and their loved ones in both a home and hospice setting.
Their care is tailored to suit the needs of each individual and, with a blend of expertise and compassion, the team offers support for people when they most need it.
Set in the hospice grounds but in a separate building, the Coates Centre provides information and support for anyone in the local community who feel their lives have been impacted by illness. This could be anyone who is living with an illness themselves, looks after someone who has an illness, or for those who are bereaved; and is in fact a service that has been used by HCS Safety staff.
HCS are privileged to provide complimentary Membership Services to the Oakhaven Hospice Trust.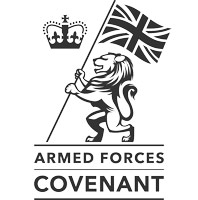 ARMED FORCES COVENANT
For Our Forces
The Armed Forces Covenant represents a promise by the nation that those who serve or have served, and their families, are treated fairly. All 407 local authorities in mainland Great Britain and 4 Northern Ireland councils have pledged to uphold the Armed Forces Covenant. To date over 1,500 organisations have signed the covenant, including businesses and charities.
HCS Safety currently employs and supports those who have left or are leaving active duty from the armed forces.  Our Directors, Ian and Zoe, have proudly signed the Armed Forces Covenant Pledge.  Click here to view those who have signed the Covenant.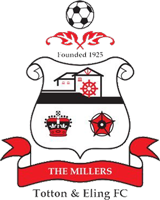 Totton Terriers – Under 7's
The club's under 7 Terriers team play in the Eastleigh District mini league for the 2021-2022 season.
HCS Safety support the health and social benefits of team sport and have great admiration for the adults who give their time to keep it going.