NEBOSH National Diploma
Course duration: 30 days (the total of all 3 units)
Price per delegate: £1850 + VAT per unit or book all three units for £5500 + VAT
Member's Price: £1572.50 + VAT per unit or book all three units for £4675 + VAT
Location: HCS Safety, Southampton
Price includes, NEBOSH registration, exam fees, certificates, course publications, lunch and refreshments.
What's in the NEBOSH National Diploma?
The syllabus comprises three core units each containing the following elements
Unit ND1 – Know – Workplace Health and Safety Principles
Assignment – workplace-based tasks together with simulations, reflective activities and a research topic.
Classroom based – starting Thursday 1st September
Unit ND2 – Do – Controlling Workplace Health Issues
Scenario-based case study.
Classroom based – starting 1 May 2024
Unit ND3 – Do – Controlling Workplace Safety Issues
Scenario-based case study.
Classroom based – starting 26 June 2024
Course Fees:
Unit ND1 £1850.00 plus VAT
Unit ND2 £1850.00 plus VAT
Unit ND3 £1850.00 plus VAT
Important Information for Students
There are no formal entry requirements for this qualification, however students should consider that this is professional level qualification, equivalent to SCQF Level 10/RQF Level 6. Achievement of the NEBOSH National General Certificate, or direct equivalent, prior to undertaking the Diploma course is highly recommended.
It is also vital that students have an appropriate standard of English language in order to understand and articulate the concepts contained in the syllabus.
For this qualification you should plan your study around a minimum of 191 taught hours and approximately 144 hours of private study and 140 assessment hours.
If you are seriously considering the NEBOSH National Diploma, please feel free to give us a call to talk about it. Alternatively, if you'd like to arrange a time to talk face to face then please call us on 023 80 894695 and we'll arrange for you to come in and meet us.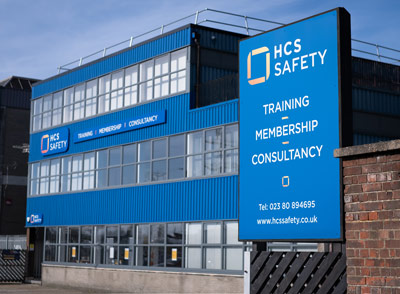 From M25- exit at J12 (M3), follow M3 South until is splits into M27 East/ West and follow the M27 Westbound until Junction 3. Turn left at the roundabout and join the M271. At the end of the road, take the 1st exit on the roundabout to join the A33 Millbrook Road West. Move into the middle lane and continue over Redbridge Flyover. Once over, move into the inside lane. You will continue through a set of crossroads with traffic lights. After approx. 300 yards you will see a slip road for the Solent Business Centre, directly after the TA. Turn into this road, and carry along, past Sparshatts until you reach a blue building. The car park is through gates on your left at the side of the blue building.