Supervising Mental Health

Course duration: 2 days
Price per delegate: 225.00 + VAT
Location: HCS Safety, Southampton
Please note:
Attendance will be capped to a maximum of 15 delegates per course where possible.
For an in-house course quotation, please call Olivia on 023 80 894695.
What is mental health first aid?
NUCO Mental Health First Aid (MHFA) is an internationally recognised training course, designed to teach people how to spot the signs and symptoms of mental ill health and provide help on a first aid basis.
Everyone on an Adult MHFA course is taught a set of skills which enables them to support someone experiencing mental health issues.
Mental Health First Aiders are an asset to any business – they have:
An in depth understanding of mental health and the factors that can affect wellbeing
Practical skills to spot the triggers and signs of mental health issues
Confidence to step in, reassure and support a person in distress
Enhanced interpersonal skills such as non-judgmental listening
Knowledge to help someone recover their health by guiding them to further support
What does this course cover?
Our Supervising First Aid for Mental Health 2 day course covers the following Syllabus,  which is broken down over the 2 days in manageable chucks, each with a focus on how to apply Mental Health First Aid skills:
Syllabus includes:
Mental Health First Aid, mental health, and depression.
 Depression (cont.) and suicidal crisis.
 Anxiety, personality disorders, eating disorders and self-harm.
 Psychosis, schizophrenia and bipolar disorder.
Everyone who attends the course will receive a copy of the MHFA NUCO manual and workbook, which are both excellent support resources.
When you have completed the course you will also receive a certificate to confirm that you are a trained NUCO Mental Health First Aider.
Benefits of attending this course
The course will:
Give a deeper understanding of the issues that impact on and relate to people's mental health
Teach practical skills that can be used every day, including being able to spot the signs and symptoms of mental health issues and feel confident guiding people towards appropriate support
Independent research and evaluation shows that taking part in an MHFA course:
Raises awareness and mental health literacy
Reduces stigma around mental ill health and increases confidence in guiding people towards appropriate support
Boosts knowledge and confidence in dealing with mental health issues
Encourages people to start a conversation with a person who may be experiencing a mental health issue
Promotes early intervention which enables recovery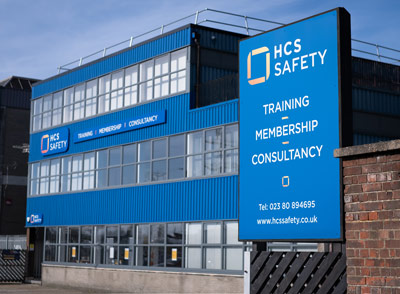 From M25- exit at J12 (M3), follow M3 South until is splits into M27 East/ West and follow the M27 Westbound until Junction 3. Turn left at the roundabout and join the M271. At the end of the road, take the 1st exit on the roundabout to join the A33 Millbrook Road West. Move into the middle lane and continue over Redbridge Flyover. Once over, move into the inside lane. You will continue through a set of crossroads with traffic lights. After approx. 300 yards you will see a slip road for the Solent Business Centre, directly after the TA. Turn into this road, and carry along, past Sparshatts until you reach a blue building. The car park is through gates on your left at the side of the blue building.